So after 2 long haul flights I landed in Africa! From Nairobi I then took another domestic flight to Eldoret…. Interestingly I observed how the size of the planes went down for each trip .. From a BOEING 777 to AIRBUS A320 and then to a Lear Jet. In that Lear Jet I made my first kill in Africa … yes ..a mosquito :).
The only relief is going back it can only get better. I think the last flight will be on a A380.. love those…
After those flights  the 2 hours road trip to Kitale felt as relaxing as a spa trip. And the roads felt soooo like home… Kenya felt indeed like Bangladesh but just with less people. Nurseries selling dusty plants by the road side, men loitering on the streets for no good reason, Bata store…. it didn't feel like I was in a new country for the first time at all.
The man who came to pick me up from the airport and drove me to Kitale was friendly too. I was too knackered to be socially chatty but I asked about him and his life in there … Oh! I got acquainted to two people on two of the flights – one Parisian man who was flying to Vietnam for 2 weeks to visit his best friend and his family.. and another Canadian Lady travelling to Kenya for work. I also got to say Hi to another Afid volunteer who flew in to Nairobi and was doing similar kind of work like me for another charity. It is always nice to know about other people .. I am always curious ….
Once in Kitale and in Karibuni Lodge, I settled into my home for the next two weeks… I plan on either doing a vlog or a picture upload of my lovely nice cottage once I get permission from the owner and of course have better internet speed!
After a nice cold shower ( I am feeling a bit stuffy at 28 degrees).. and relaxing for an hour or so… Eric Mochoge – the gentleman responsible for Child Rescue Kenya's Finances – came over to meet me. Even though we skyped each other before, the line was terrible, so it was rather good catching up in person.
We talked about our backgrounds, expectations from my stay, outlined our work schedules for the next couple of weeks and in general chatted about many things and nothing…
His story  and motivation inspired me and I am sincerely looking forward to working with him.
After he bid farewell with the promise of a 9 o'clock pickup to meet the Director and the other colleagues tomorrow… I think I dozed off for the while .. the tiredness of the last 24 hours finally creeping in.
Now I am just blogging in the main sitting area of the lodge (unfortunately no Wifi in my cottage) and waiting for my dinner.
So… I think my arrival and first day in Kitale couldn't have been any better. 🙂
The environment is so peaceful and quiet.. I can hear the different birds (even though no clue what they are) and there is a mosque nearby so .. hearing the melody of Athan after so many many months now is quenching my heart right down to its core.
I am so glad I am here…it is definitely worth all those nervous long haul flights..
I am just a bit disappointed at myself on one thing though… I am still struggling to take a proper selfie with my newly bought selfie stick 🙁 Didn't realize it needed special skills I clearly don't have!!
I will try putting in a few photos with this blog too…. just so that you can laugh at me 😛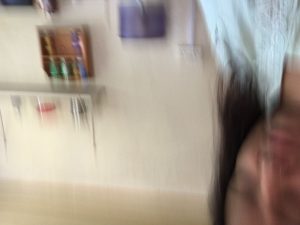 Comments
comments