After spending two great days with the children I am back to where I belong… in front of the computer ofcourse 👩🏻‍💻👩🏻‍💻👩🏻‍💻👩🏻‍💻😂😂😂…
I got a great insight into the programs run by CRK now and that gives me more motivation to help this brilliant organisation as much as I possibly can.
If my effort enhances CRK's efficiency and effectiveness in its financial processes, reporting and internal control even slightly I will feel that I have done something good for the kids even if indirectly .. as good solid financial reporting will attract more donors and hence funding…
Anyway, as I was saying – I am in front of my computer. Me and Eric – the financial guru in CRK finalised our priorities, identified a few quick wins to improve efficiencies and also wrote up the work plan for the remaining week and a half.
It is all going great from my side and the colleagues in the office are great fun to work with..
Everyone is super friendly and shakes hands each time we meet in greetings. It is great to see and experience such a lovely culture.
So these new friendly colleagues of mine have decided to feed me to death!
Their hospitablity is incomparable and … and every lunch time I am experiencing this 😀😀😋😋.
Protus and Martin – the great chefs are ensuring that I get fed for the work I am doing.  And the Kenyan food is sooo good and so like Bangladeshi food that I am not complaining at all…Kenyan Ugali is simply yum!
Thanks CRK and all of its members… – for welcoming me with such warm hearts and hands..
I am eternally grateful and I know I have got some friends for life now…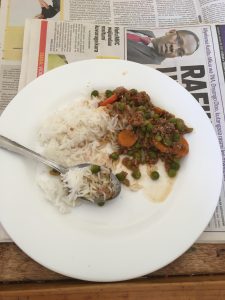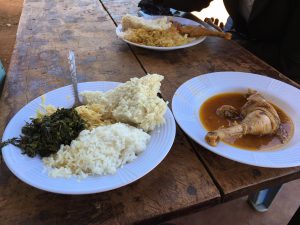 Comments
comments