I can't believe it will be Friday tomorrow and I will have completed the first week of my placement in CRK!
When you are working towards a greater cause you are driven to change the world and move mountains. But in reality nothing like that happens. All good and sustainable things takes time to be built.. whether a good home, a business or a simple accounting process.
I am on track with my work load in Child Rescue Kenya – but then Eric and I are both pragmatic and conversative accountants 😉 who know that in two weeks there's only so much we can review and implement.
Saying all that…at this point I will cheat and say .. Every Little Helps!!!
(Sorry Tesco for cheating and using your slogan) but you know what?  It is sooooo true!!  Every Little step does help to move things towards the right direction and achieve that ultimate goal. Whether is it work, studies, passion, personal improvement .. start small but carry on .. never give up and that will indeed take you where you want to be..
Initially I thought I am a nobody… and what help can I offer to CRK? .. but the colleagues here are so friendly, grateful and appreciative that I realise that even a little recommendation I am offering is being taken with respect and sincerity. I am only the beginning of the change in CRK and my little effort is only getting the wheels in motion – which must not stop.
I urge you to do something good today.. no matter how small….
Doesn't matter whether you are a doctor, teacher, dancer, singer, dietician, chef, engineer or a boring accountant like me!
We can all help in little ways and every little does help!!
Go to a remote village and cook for some famished street kids if you are a chef, teach how to dance and sing if need be – so that kids on the roads are involved and not diverted to drugs. If you are a doctor or a engineer – fix someone or something! We can all do our own bits and we must do it!
Never understate or underestimate yourself. (I am usually guilty of this).
You might not be a superpower compared to many..but remember somewhere someone will always appreciate your little gesture  if you offer your services and skills for a good cause.
And as the saying goes .. one more time… "Every Little helps!!!"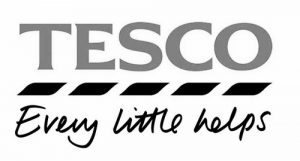 Comments
comments