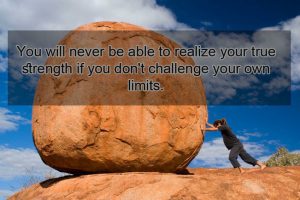 So as you can tell.. instead of buying a posh handbag  or that sparkling pair of shoes .. I used my savings to come to Kenya and to spend two weeks with Child Rescue Kenya.
Ofcourse I respect your decision to do anything you want with your own money! But let me tell you why I chose to do this instead of another normal holiday trip to a beach destination.
In a nutshell – it was to challenge myself- one more time….
To prove to myself that if needed and if required – I can cross oceans to go to a different country in a different culture and yet do something productive and useful. And above all -to prove that even an ordinary person like me can make some difference somewhere in the world.
As we are growing up in our lives – we face many challenges. Like – passing those awful board exams, getting the right marks to get to the desired college/university, winning someone's heart, making that special person your own, learning to swim, drive, playing guitar or football…. the list is absolutely countless…
Then once we hit our late twenties and early thirties – the challenges we face changes…
The challenge of getting a job, settling in with your partner, buying a decent house and a car, raising kids and what not…
But you know what? Amidst these all – one day will come when you will realise that even though many years have surpassed and you have overcome many hurdles .. you really haven't challenged yourself to your maximum.
It is really very easy to get into that low-risk and easy rhythm of life once you achieved the structured and socially accepted challenges…..
The monotonous and safe cycle of : Office – home – weekend – office – home – weekend..and maybe an odd vacation now and then…
I am not saying that it is bad; or not good enough; by any means. But is it really adequate and enough?
Just think… why does most of us stop pursuing new challenges after a certain age? There are millions of exceptions I know.. but yet there are many more millions of us who are just happy to stay within that low risk easy life cycle I mentioned earlier.
Just like most people I faced many challenges in my life too. And some challenges were harder than others and without doubt shaped me to be who I am today.
Staying mentally strong and focused on the future after my father's sudden death was a big challenge to me. Not many people know what inner demons I fought to come to terms with that tragedy.
Or how hard it was for me to focus back into my life and studies when I got my heart broken for the first time…
Sometimes it is easy to think that physical challenges are the hardest- like climibing Mt Everest or swimming across the oceans. Yes I fully appreciate the dedication and endurance it takes to undertake such challenges but nothing can compare to the mental blocks and challenges we face in our lives everyday.
As I was saying – I think challenging myself is important for my self growth. Personally it feeds my soul. It makes me happy with myself.
After my father's death – coming abroad to pursue higher studies was a challenge. Settling in a new job in a new culture within a new country was a challenge. Pursuing my professional qualifications while being heavily pregnant was a challenge …
Each time I started a new job or a new role in my professional life has been challenging too.  For instance each time I have made a mistake or each time I have asked a colleague a question… I knew I was growing.
I knew I was learning and getting stronger. I was not stuck in a job where I knew everything about .. each new task, new responsibility was shaping me into a better, more learned me..
And now… coming to Kenya was a challenge too.. a challenge which is sadly coming to an end..
Tomorow is my last day in Child Rescue Kenya and I am truly amazed how much I have learned in the last few days..
Apart from the work aspect – I have come to learn a lot about myself too.
I know my limitations (English toilet only please! ) and also my other strengths …
And the satisfaction of knowing these …have been worth thousand times more than the experiences I have gained from my other holiday trips..ever!
Now that my current challenge to myself is almost accomplished..
I know exactly what my next challenge to myself will be once I am back from Kenya..(if my husband is reading it I am sure he is already sweating and most probably swearing under his breath )
Let me know if you would like to know about that too..and I will maybe blog that journey too..
The bottom line is – No matter how old I am and what I face in life – I hope I can keep on proving to myself that with each challenge I will be stronger and better! And nothing is quite impossible for me…
err.. except maybe stroking the big cats when I am in Nairobi National park next week or the small cats when I am back to UK!!
Comments
comments